Review Video
♪♫My Pick For Book Theme Song♫♪

Leader of the Broken Hearts by Papa Roach --Catherine is tasked with some difficult decisions that leave her not so lucky in love. Ultimately, she did it all for Russia…

♫And now I finally know what it feels like

To risk everything and still survive

When you're standing on the battlefield

And all the pain is real

That's when you realize

That you must've done something right

'Cause you've never felt so alive♫

*note: all the lyric video's for this song were not quite the right one, but this one's at least visually engaging…but some of the lyrics are wrong.
Book Title: Queen of Always
Author: Sherry D Ficklin
Series: Stolen Empire #3
Genre: Older YA, Historical
Source: Kindle eBook (Library)
Overall Rating: 4.3/5 STARS (GRADE=A-)
⇝My Thoughts⇜
She's ruthless, because she has to be…she's loved because she's fair. She's the queen because she took it.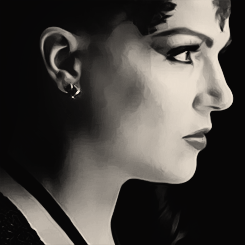 A stunning conclusion to the Stolen Empire Series…a sometimes poignant, sometimes encouraging, with some serious OMG moments leading up to her stealing the crown from her asinine (and that word doesn't even cover it) husband, Peter. For such a short book it really packs a punch.
⇝Sex Factor⇜ This is older ya for sure because of the graphic content and the sex. Especially, one scene in particular…wow (maybe a little TMI).
⇝Ratings Breakdown⇜
Plot: 4/5
Main Characters: 4.3/5
Secondary Characters: 4.5/5
The Feels: 4.3/5
Addictiveness: 4.2/5
Theme or Tone: 4/5
Flow (Writing Style): 4.5/5
Backdrop (World Building): 4/5
Originality: 4/5
Book Cover: 5/5
Ending: 4/5 Cliffhanger: No
Will I read more from this Author? Yes, I would