Review
Book Title: Hunted
Author: Meagan Spooner
Narration: Saskia Maarleveld
Genre: YA, Fairytale Retelling
Setting: From a village to a magical forest and a castle.
Source: Audiobook (Library)
(link will take you to my tumblr post with a video)

Broken by Seether ft. Amy Lee --The Beast's song…He is for sure a little broken and a lot lonesome.

♫'Cause I'm broken when I'm lonesome

And I don't feel right when you've gone away

You've gone away

You don't feel me here anymore♫
⇝OVERALL RATING⇜

3.7/5 STARS

B
⇝My Thoughts⇜
Maybe, there is just one to many retellings of Beauty and the Beast for me, and I'm feeling a little burned out on them. I don't know…I just didn't feel this one as much as other readers did, or even as much as I did with other Beauty and the Beast retellings. I was mostly bored while listening to this, it just couldn't hold my attention for long, although, towards the last 1/3 it did pick up.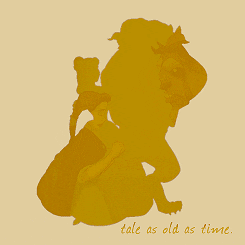 Overall, when I really pondered how I felt about this, I realized this story is really deep in a lot of meaningful ways. It was probably, for the most part anyway, just lost on me, because my head is elsewhere, lately.
⇝Ratings Breakdown⇜
Plot: 3.8/5
Main Characters: 3.8/5
Secondary Characters: 3.8/5
The Feels: 3/5
Addictiveness: 3/5
Theme or Tone: 4/5
Flow (Writing Style): 4/5
Backdrop (World Building): 4/5
Book Cover: 5/5
Narration: 4/5
Ending: 4/5 Cliffhanger: Nope
Will I read more from this Author? Yes, I would.