Review
Book Title: One of Us is Lying
Author: Karen M McManus
Narration: Kim Mai Guest, MacLeod Andrews, Shannon McManus, & Robbie Daymond
Series: Stand-Alone
Genre: Mystery, YA
Setting: Bayview High- Bayview, CA
Source: Audiobook (Library)
⇝Book Theme Song⇜

(this link will take you to my tumblr post with video)

♫Don't You (Forget About Me) by Glee --A new take on an old hit…I thought there's only one song for this story, but I wanted something with a new spin, new feel and so this feels…just right.♫
⇝OVERALL RATING⇜

5/5 STARS

A+
⇝My Thoughts⇜
An ingenious take on one of my all-time favorite movies, The Breakfast Club. Reconstructed and varied with a twisty murder plot. Each of the original players are represented from the princess all the way to basketcase…but they're changed up a quite a bit.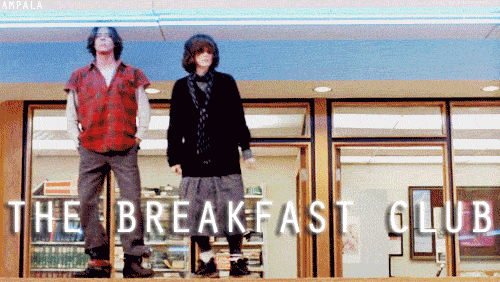 While listening to One of Us is Lying, I thought I had a fairly good idea of who actually killed Simon. In part, my theories were right, but ultimately, I significantly missed the mark with this one, so props to the Author.
This is a bonus as an audiobook because each of the four main characters has a separate person narrating. So, I wholeheartedly recommend Audio for this book.
⇝Ratings Breakdown⇜
Plot: 5/5
Main Characters: 5/5
Secondary Characters: 5/5
The Feels: 5/5
Addictiveness: 5/5
Theme or Tone: 5/5
Flow (Writing Style): 5/5
Backdrop (World Building): 5/5
Originality: 5/5
Book Cover: 4/5
Narration: 5+/5
Ending: 5/5 Cliffhanger: Nope!
Will I read more from this Author? I definitely would.