Review
Book Title: The Girl From Everywhere
Author: Heidi Heilig
Narration: Kim Mai Guest
Series: The Girl From Everywhere #1
Genre: YA, Time Travel, Fantasy
Setting: New York, Honolulu, & few other locales
Source: Audiobook (Library)
⇝Book Theme Song⇜

(this link will take you to my tumblr post with video)

♫Everywhere by Fleetwood Mac --I found this by searching the word everywhere…seriously though this video is crazy and Idk…it reminded me of the book, with the tricorns it looked liked some kind of tropical port for pirate ships to dock. Kind of crazy, kind of confusing…kind of something♫
⇝OVERALL RATING⇜

2/5 STARS

D
⇝My Thoughts⇜
The concept of time-travel in this story is genius, but to pull it off, you need to do more than just say "it happened." I feel like it was never explained well enough for me to believe. The characters were mostly unlikable and Nyxia, despite loving her name, was just a fickle girl who didn't know what she wanted from one minute to the next. The only character I found remotely interesting is Kash.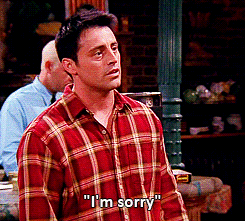 As for the narration, I'm beginning to think I don't really care for Kim Mai Guest as a narrator, her voice is too bland sounding to hold my attention. She's fine in an ensemble cast of characters (like One Of Us Is Lying), but on her own, not so much…as least for me. I couldn't keep my mind in the story, and I almost DNF'd this more than once.
⇝Ratings Breakdown⇜
Plot: 2/5
Main Characters: 2.8/5
Secondary Characters: 2/5
The Feels: 1/5
Addictiveness: 1/5
Theme or Tone: 2/5
Flow (Writing Style): 2.5/5
Backdrop (World Building): 1/5
Book Cover: 5/5 This cover rocks...if only...
Narration: 3/5
Ending: 3/5 Cliffhanger: to be continued...
Will I continue this series? Not likely.