Review
Book Title: The Last City
Author: Logan Keys
Series: The Last City #1
Genre: Dystopian, Zombie, YA
Publisher: Le Chat Publishing
Setting: Florida (I think) and Sweden
Source: I received an ARC via Netgalley in exchange for an honest review
⇝Book Theme Song⇜

(this link will take you to my tumblr post with video)

♫Heroes by Generdyn Music ft. Zayde Wølf -- I seriously don't know how I came across this, nor have I ever heard of this Generdyn or Zayde Wolf...but really this goes with the book really well has all the feels for it. It's very inspiring and quite intriguing.♫
⇝OVERALL RATING⇜

3.8/5 STARS

B
⇝My Thoughts⇜
The Last City formerly known as Gods of Anthem reads like two separate stories. One is Liza's and the other is Tommy's. Alternating between the two every so often, not necessarily at chapter breaks. Which maybe made the story more confusing for me, at least for first 2/3rd of the book. Although, I did prefer Liza's story over Tommy's because it was a little less complicated.
Oh yeah…there's zombies in this as well…which I'm usually freaked out by them, because they give me nightmares. These zombies, though, are sorta kept behind the walls so to speak, at least most of the time. The zombie theme is not overly prevalent, which I did like, because, I didn't have any sleepless nights while reading this.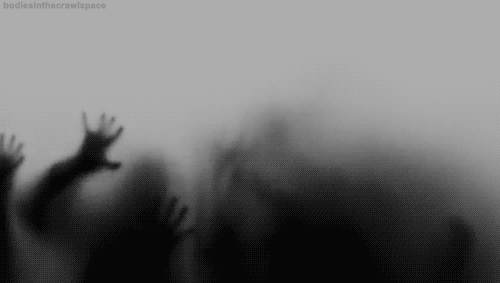 Ultimately, though, The Last City feels more like a prequel because of it's rather anti-climatic ending. I felt like the story only became engaging within the last few pages. I think the series has the potential to be exceptional, I just don't know if the Author can pull it off, at least for me.
⇝Ratings Breakdown⇜
Plot: 3.8/5
Main Characters: 3.8/5
Secondary Characters: 3.8/5
The Feels: 3.5/5
Addictiveness: 3/5
Theme or Tone: 4/5
Flow (Writing Style): 3/5
Backdrop (World Building): 3.3/5
Originality: 4/5
Book Cover: 4/5 My Cover is the one that says The Last City
Ending: 3.8/5 Cliffhanger: Yes, pretty much
Will I continue this series? I already have the arc of La La Land, and I feel like theirs potential for this to be a great story…so…yeah.