Review
Book Title: Follow Me Down
Author: Sherri Smith
Series: Stand-Alone
Genre: Mystery
Setting: Wayoata, North Dakota
Source: Kindle eBook (Library)
⇝Book Theme Song⇜

(this link will take you to my tumblr post with video)

♫Follow Me Down by The Pretty Reckless --I kind of think this song with the same name as the book works perfectly, with the screwed up relationships going on in this book, it's a bit eerie. ♫
That ending had me like…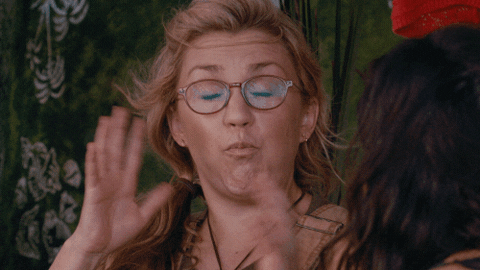 ⇝My Thoughts⇜
Follow Me Down kept me guessing all the way to the end, I thought, for sure, I knew who it was, and then I flip-flopped…again and again. Right up to that ending. I believe, that's what makes for a good murder mystery. I know it does for me. I haven't been reading this genre for long, but it's one I plan to read more of in the future.
----------------------------------------------------------
The writing is little distracting at times, but the mystery and atmosphere of Wayota, ND (made-up place, I believe) more than makes up for it. Although, my biggest issue is with the blatant OTC drug abuse going on with the MC and the blasé way it was addressed. That could have been dealt with differently or omitted completely.
⇝Ratings Breakdown⇜
Plot: 4.7/5
Main Characters: 4.2/5
Secondary Characters: 4.5/5
The Feels: 4.5/5
Addictiveness: 4.5/5
Theme or Tone: 4/5
Flow (Writing Style): 4/5
Backdrop (World Building): 5/5
Originality: 5/5
Book Cover: 4/5
Ending: 5/5 Cliffhanger: Nope.
Total: 4.3/5 STARS
Will I read more from this Author? I would!